HCB is a supplier of Household Care & Beauty products to retail companies and (professional) wholesale companies throughout Europe. We have a broad range of Household- and personal care products. Due to an intelligent mix of good quality, innovation, and efficient European manufacturing and logistics, our products have an excellent price/quality ratio.
Based on a long standing experience, an excellent knowledge of the market place, a broad product range and a constant strive for excellent quality and innovation, we, like no other, know how to adapt to your wishes and those of the consumers in a solid and quick fashion..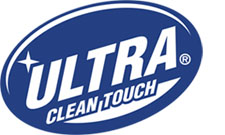 Amongst others, we do this in both the Ultra Clean Touch brand as well as your own label which we are happy to compose with you. Practically any product in any composition is possible.
In short, if you are looking for an excellent and dynamic supplier with more than 25 years of experience, we invite you to contact us. We are pleased to meet and to help you to solve all your issues and questions